Bob Baker is on a mission to inspire and empower people around the world.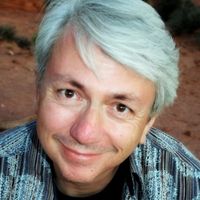 He is the author of the highly acclaimed Guerrilla Music Marketing Handbook.
His other books include The Empowered Artist, The DIY Career Manifesto, Unleash the Artist Within, The Passion Principles, and Branding Yourself Online.
As an author Bob has spent decades helping musicians, authors, and creative entrepreneurs of all kinds use their talents and know-how to make a living and make a difference in the world.
He developed the "Music Marketing 101" course at Berkleemusic, the online education division of Berklee College of Music.
Visit his Amazon author page to learn more about his many books, ebooks, and audiobooks.
Bob is an active musician, workshop leader, visual artist, actor, and former music magazine editor.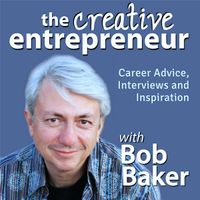 As host of the Creative Entrepreneur Podcast and the Music Marketing Podcast, he loves to inspire creative people to get exposure, connect with fans, and increase their incomes through their artistic passions.
Bob was one of the early proponents of musicians, writers, and other creative people taking their careers into their own hands and not relying on industry gatekeepers to save them.
===
In 2016 Bob started posting affirmation and meditation videos to YouTube.
He had been meditating off and on for decades, but was often not happy with the guided audio recordings he found.
So he created and shared the types of recordings he couldn't find elsewhere.
To his delight, Bob's YouTube channel grew and soon had tens of thousands of subscribers and many millions of views.
This opened up a new chapter in his life and career - one he is eager to expand and explore as he inspires more and more people around the world!