Welcome to your new High-Vibe Tribe family!
If you crave connection with a diverse community of positive, upbeat people from around the world, this is the place for you!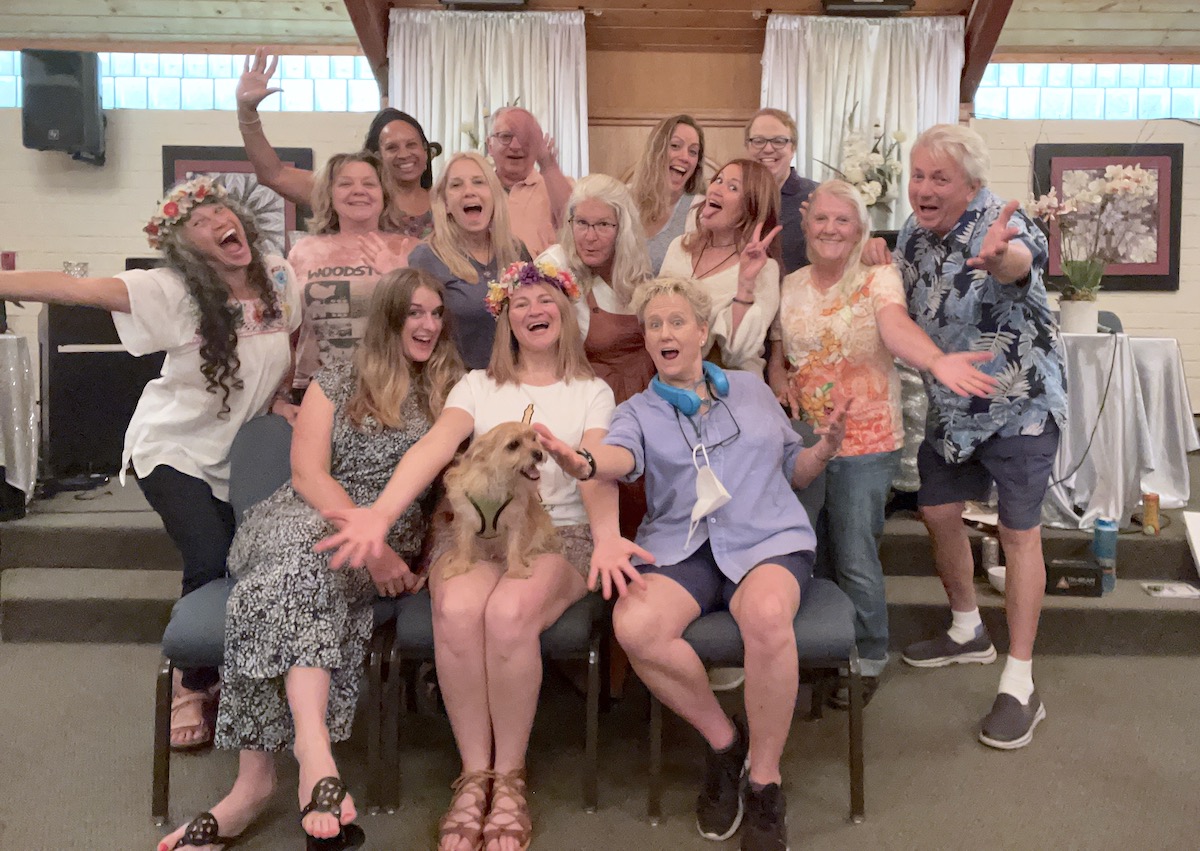 Most likely you are here because you are already connected in some way with us (Bob Baker and Pooki Lee).
Perhaps you've heard our affirmations on Bob's YouTube channel or podcast. Or maybe you've interacted with us during our weekly Sunday Inspiration Live broadcasts.
You may have also joined us on a live Zoom call or supported us in the past on Patreon. Whatever brought you here, welcome!
And now, we are super excited to invite you to our High-Vibe Tribe Community platform!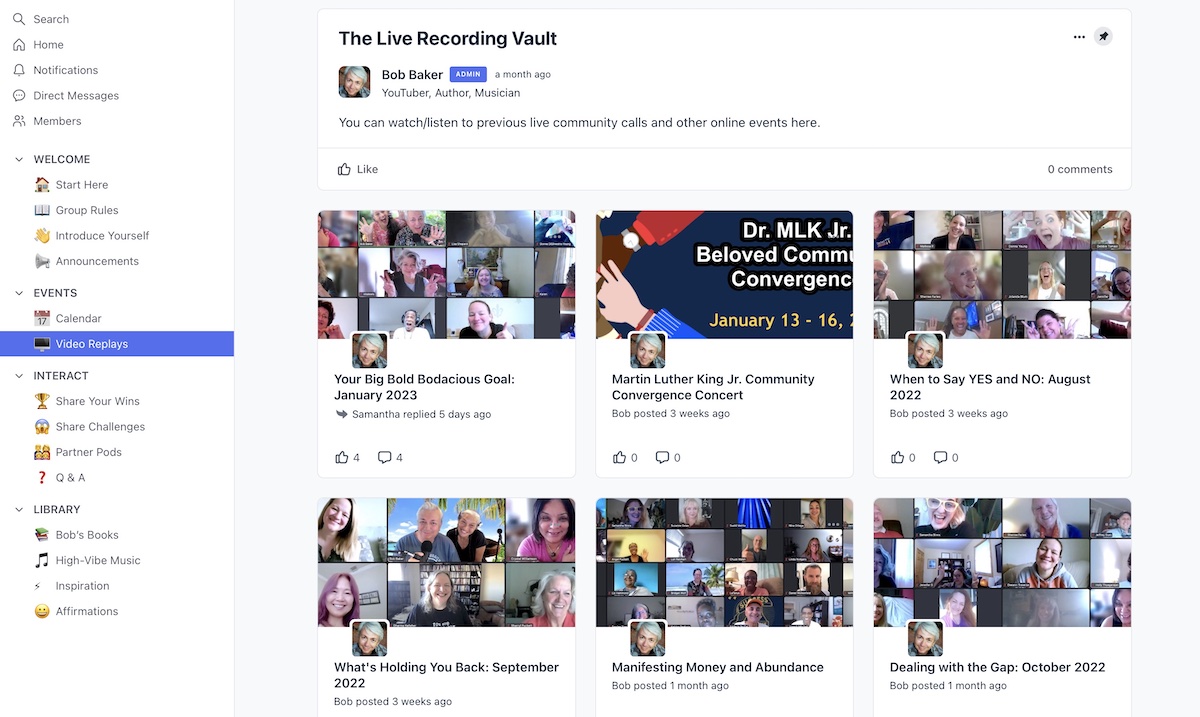 This is the best place to interact with us in real-time and connect with a global family of like-minded people!
We are hosting this new forum on Circle, an established platform that was built to serve online communities. It's so much better than a Facebook group (without all the distractions) and it's far more robust than anything else we've seen.

---
Here's what you get when you become a member …
✔ Live Zoom events every week
This is by far the biggest benefit! We host virtual get-togethers about four times a month. And we vary the days and times to accommodate different schedules and time zones.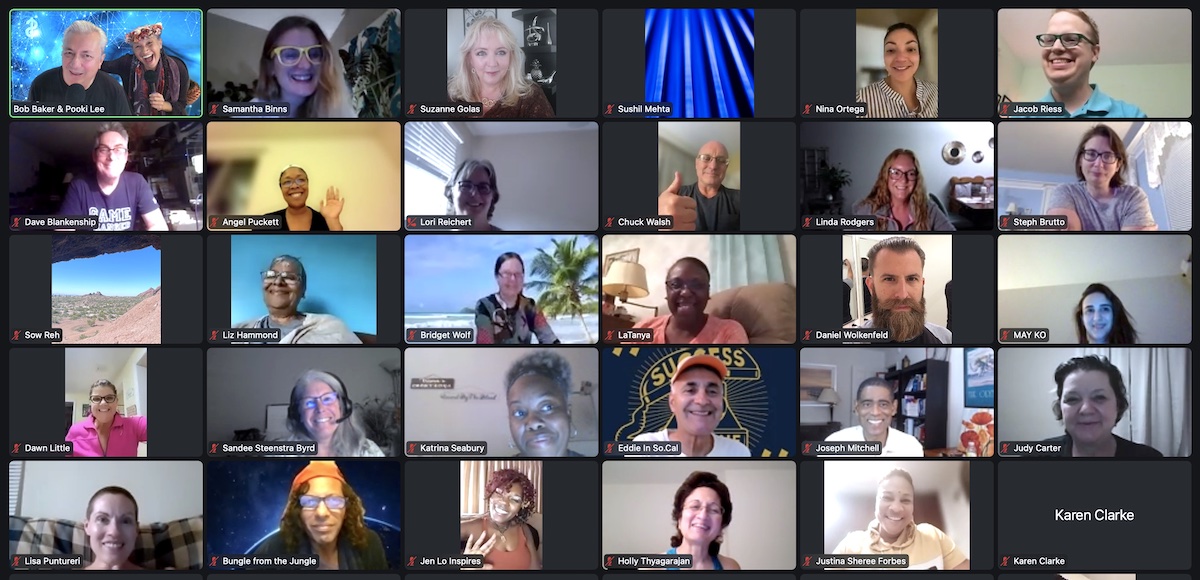 Bob and Pooki lead monthly interactive meetings; Pooki hosts her own monthly meditation session; Bob leads classes on various topics (such as book publishing or growing a YouTube channel) as well as an improv comedy class; plus we have guest facilitators too.
All of these events are part of your membership! And if you can't make any of the live events, there is an archive of previous sessions to watch at your convenience!
---
✔ Inspiring discussion forums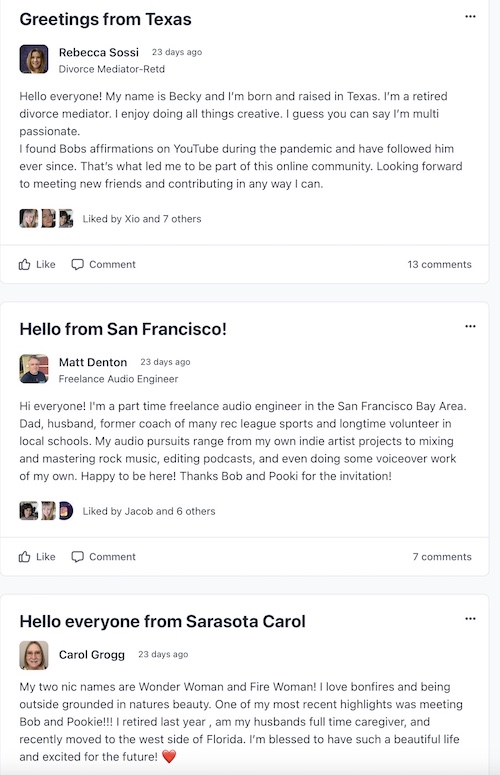 Enjoy safe, interactive spaces where you can introduce yourself, share your wins and challenges, give and get encouragement, ask questions, and connect with other members.
The more active you are in these forums, the more you will get out of the community. Come here with the intention to both give and receive - to get energized and energize others!

---
✔ A searchable member directory
If you want to connect with someone you saw on a Zoom call or who left a comment, you can find them in the High-Vibe Community member directory.
You can search current members by location, interests, and more. You can also send any member a personal direct message from their profile page. It's one of the things we love most about this new community platform!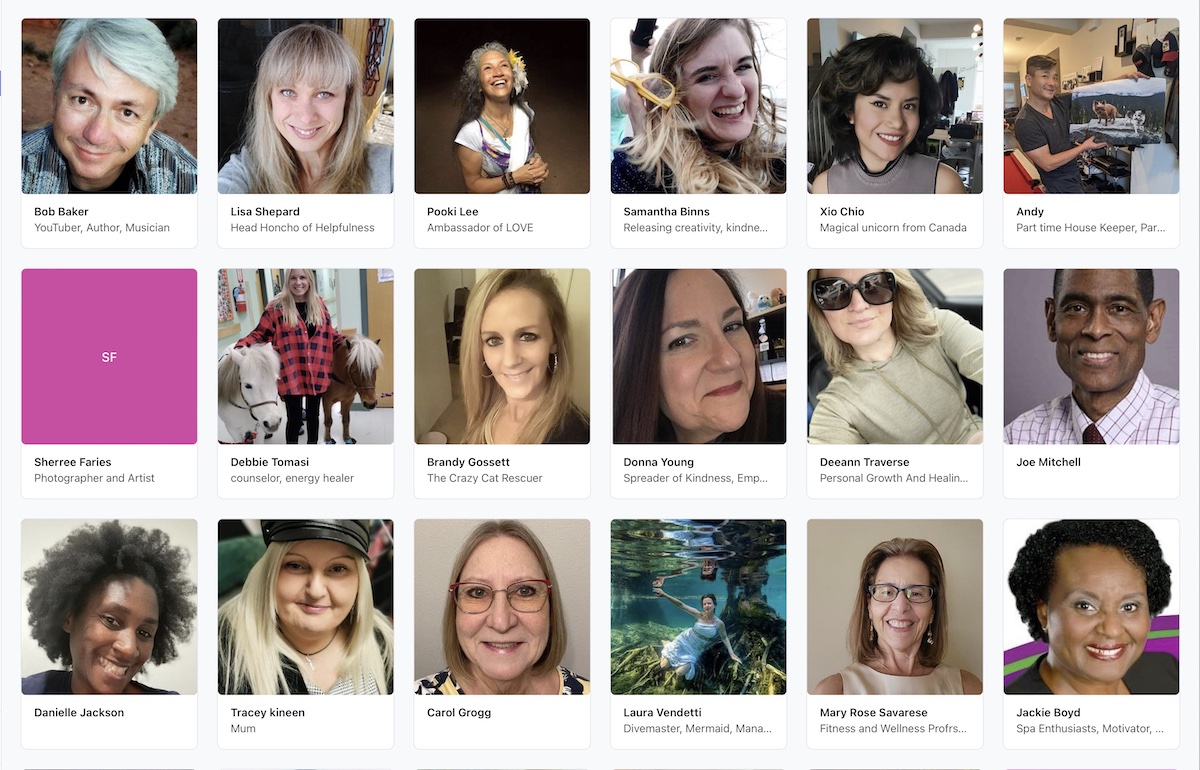 ---
✔ A growing digital library from Bob and Pooki 
With your membership, you'll also get a "digital vault" of goodies in the Library. Every month we will add new music, affirmations, inspirational messages, and some of Bob's ebooks and audiobooks.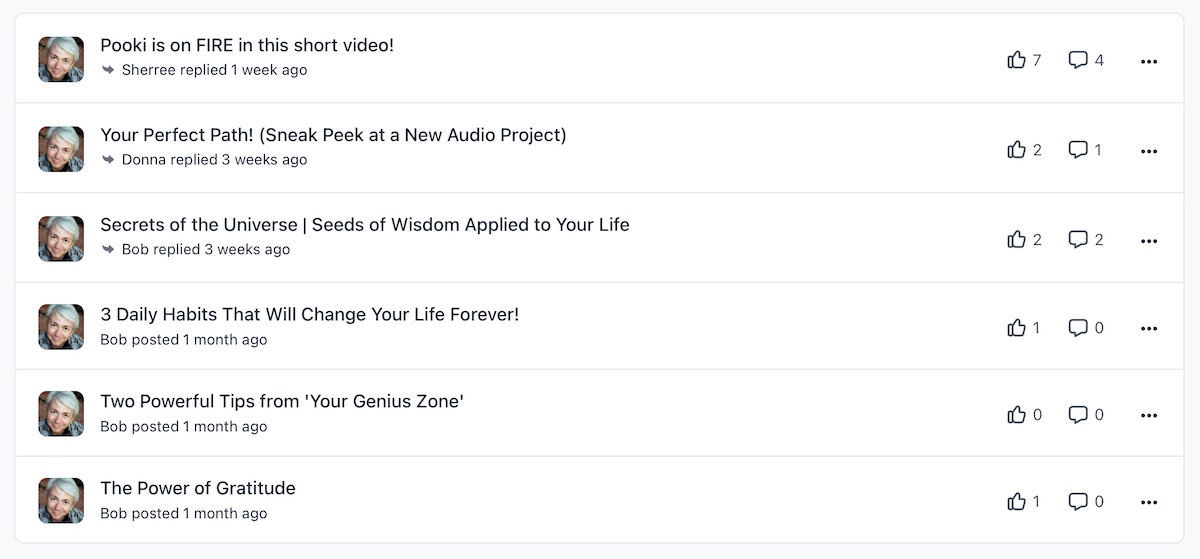 Our goal is for this community to be your one-stop shop for inspiration and connection!
---
✔ A calendar of events
Click on the Calendar section and you'll find a convenient overview of upcoming events, including our weekly Zoom calls, meditations, classes, Q&A calls, Sunday Inspiration Live reminders, improv classes, and any new challenges or programs we have planned.
The date and time should automatically adjust to YOUR time zone. Very cool!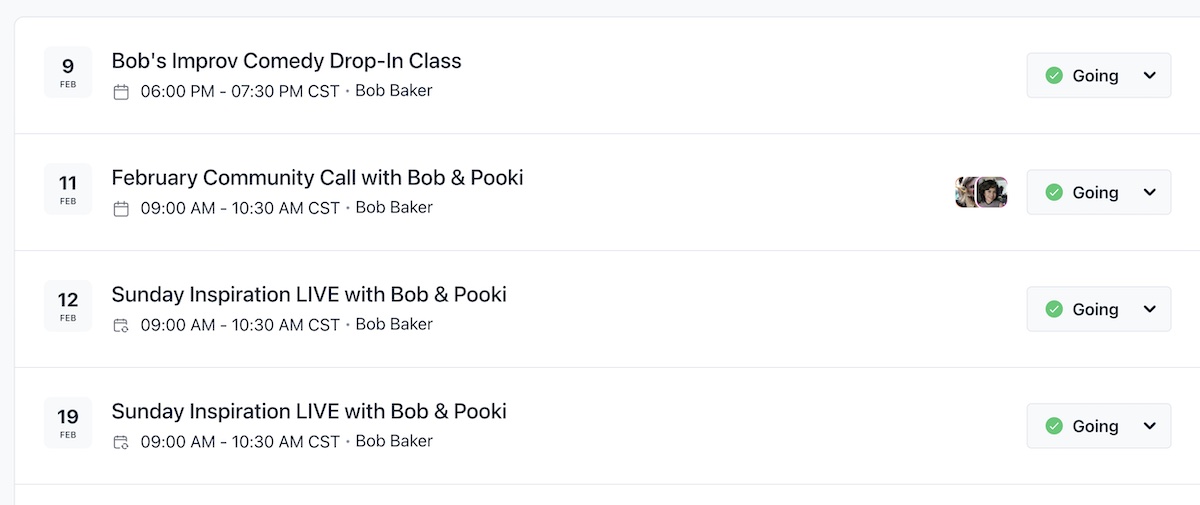 ---
It's easy to access in multiple ways!
You can enjoy the community through a web browser on your laptop or via the free Circle app for either iOS or Android. Human connection and inspiration are at your fingertips at all times.
We hope you'll join us and become a part of our High-Vibe Tribe family!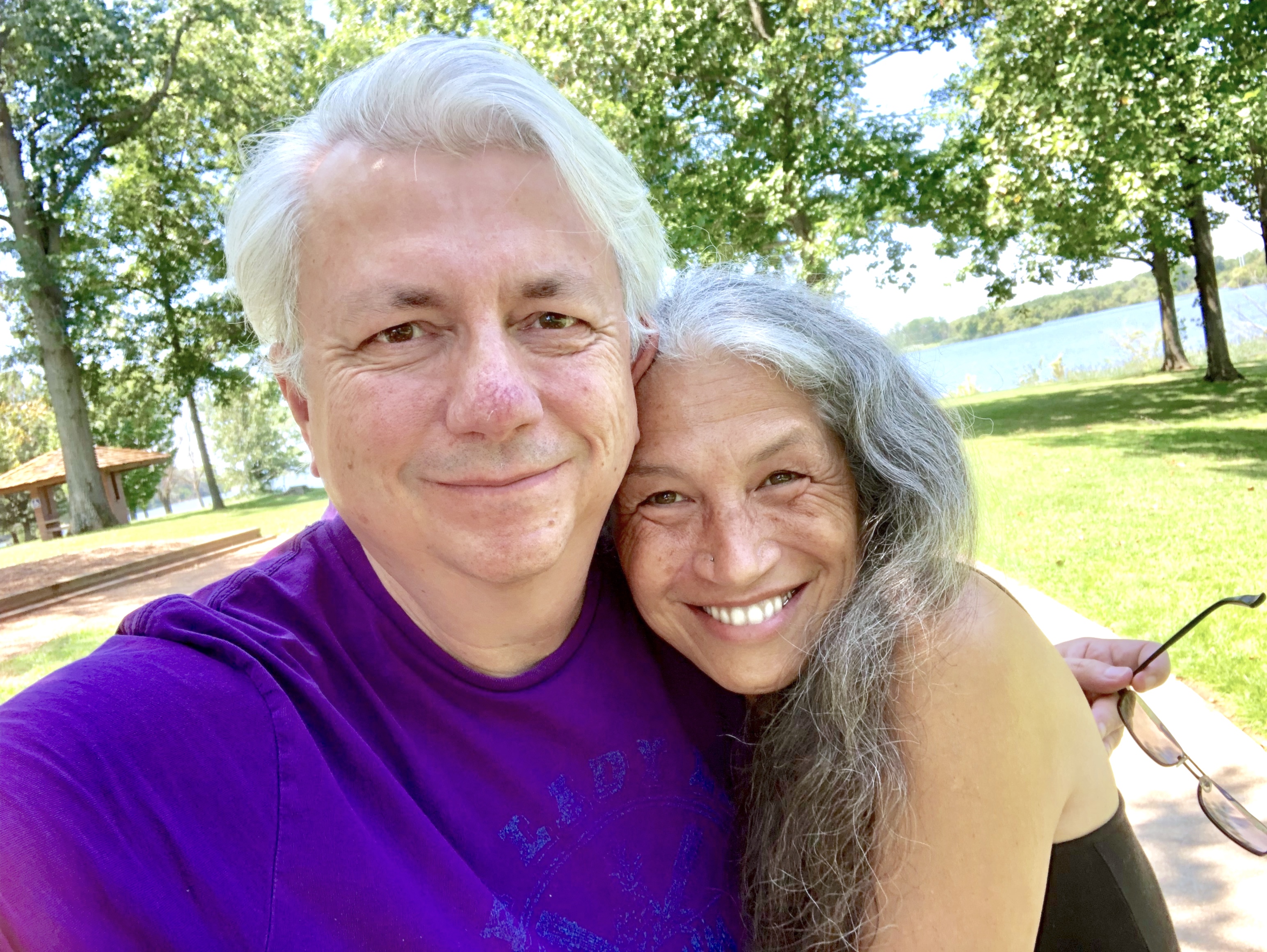 Join for just $36 USD per month - or save a few dollars with a quarterly subscription of $99 once ever three months.
As a point of reference, the last 30-day Turbo-Charge Your Life program we offered cost nearly $200.00 for a one-month program. You'll get the entire High-Vibe Tribe community at a fraction of that.
We are committed to making it worth far more than the monthly fee. But if you ever need to make a change, you can cancel your membership subscription at any time.
We hope to see your smiling face on a Zoom call and in the member directory soon!
Bob Baker and Pooki Lee